---
---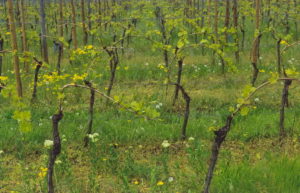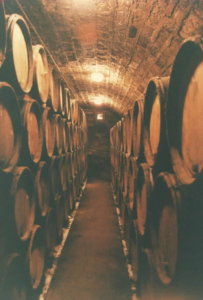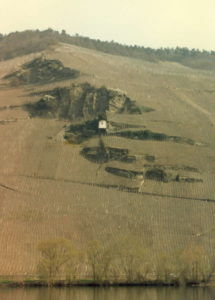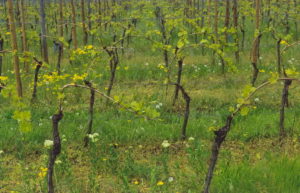 Here a look at some of the directly imported European estates and American wineries (direct from here at home in the Lower 48) in the MWD portfolio:
direct from the producers to us, and from us to your cellar…
Domaine Sébastien Dampt …is a tiny estate that was founded in 2007, with only six hectares of vines, of which less than two are Chablis premier cru. Dampt's wines are outstanding for their laser-like focus, good energy, stony minerality and great depth of fruit from the 45+ year old vines. Tasting with him, one quickly recognises his intense passion reflected in the wines. He is a young fellow, maybe in his 30s, and definitely one who is experimenting with new techniques to improve the wines with every vintage. Sébastien told us that he is now keeping his Chablis in tank and bottle a little longer, in order to allow them to develop additional weight, greater clarity of structure and more complexity, while maintaining the classic minerality & balance of Chablis.
Sébastien's Côte de Léchet 2017 comes from a small 0.7 hectare plot of 50 year-old vines and Les Vaillons 2017 from a 0.75 hectare parcel of 60 year-old vines. The Vaillons tends to be the more accessible of the two right out of the gate, while the Côte de Léchet would seem to benefit from a year or two in the bottle. Dampt's Les Beugnons 2017 come from a tiny 0.25 hectare plot planted in 1959 in the extreme southern part of Les Vaillons. It is vinified in a large concrete egg that closely resembles the one from which the late, great Robin Williams emerged in the late-1970s TV series Mork & Mindy. But we digress… These great wines just offer the very essence of Chablis. The '17s have not yet been reviewed but previous vintages routinely receive 90+ scores from Allen Meadows's publication Burghound.
Domaine Jean Vaudoisey – On our recent visit to Burgundy we met with a young vigneron in Volnay, Romain Poirrotte, who took over the estate from his grandfather, Jean Vaudoisey, in 2015. Only in his late 20s, Poirrotte is managing Domaine Jean Vaudoisey with the help of his younger brother, Baptiste. Grandpa had always been very good in the vineyards but his wines tended to be more traditional, with an overly firm tannic structure and were never exported to the US.
Romain and Baptiste have continued observing the same degree of detail in the vineyards, while modifying the style – not unusual when a new generation takes over winemaking. Their first vintage was 2015 (what a vintage start with!) though they sold most of their fruit to a negociant in order to invest in a new press and casks. They will continue to sell off some fruit each year so they can fully modernise the operation. Eventually, all 7.5 ha will be released under the domaine label.
Domaine Jean Vaudoisey is not yet 100% organic but very close. Their philosophy is to work meticulously in the vineyards and in the cellar, producing pure and elegant wines that faithfully reflect individual terroir – currently, Bourgogne Rouge, Pommard, Volnay, and a Volnay Premier Cru les Mitans (from a small, .2 hectare parcel, only five or six barrels produced)
Rossignol-Trapet – The two brothers David and Nicolas founded the domaine in Gevrey-Chambertin in 1990, after the estate was divided by their brother-in-law Jean Trapet with their father, this estate that embodies the essence of Burgundy as few other domains can do. The brothers first converted the estate to organic viticulture and then in 1997 to biodynamics. . Their wines are now certified by Demeter. They cultivate only fourteen hectares of vineyards, which is the same size as Domaine Armand Rousseau, located in the same commune.
Their grapes are first sorted in the vineyard and then on a table de tri at the winery. They are mostly destalked, cooled off, then given two to three weeks to do what comes naturally. There may be a little lees-stirring in tank before the wines go to cask. There is no racking unless reductive flavours require it. Rossignol-Trapet uses 10% per cent new oak for its Beaune Teurons, which comes from a 2ha plot, 25–30 per cent for premier cru Gevrey-Chambertin, 50 per cent for the grands crus with perhaps a little more for Le Chambertin.
Michel Vattan…is a small 9.5 hectare estate planted in the Kimmeridgian limestone-rich soils of Maimbray. The coarse rocky chips of these terroirs give way in some sectors to finer grains and wind-blown topsoils. The exclusively hand-harvested grapes for the Cuvée Calcaire come from an organically-farmed vineyard of thirty-two year-old vines on a southeast-facing slope. The estate's goal of producing the highest quality wines obliges them to limit yields in most vintages.
Champagne Paul Goerg – Located in Vertus, in the heart of the famous Côte des Blancs, Paul Goerg's DNA is characterised by Chardonnay. Their unique 120 hectares of vineyard land is indeed almost exclusively planted with this variety, symbol of finesse and elegance. The house was founded in 1950 when eight families of winegrowers from Vertus decided to join forces and to work their vineyards together. Today, the families Collard, Faucheret, Férat, Rogué, Grégoire, Doquet, Gallois & Pougeoise still cherish the same passion for Champagne and remain active on the company's board of directors.
Fattoria Il Casalone is located in the coastal region of Maremma in Tuscany, upstream from the eastern lagoon of Orbetello . This region enjoys a protected environment, which imbues the wines with special character and aromatics. Cultivation of the vine in this district dates back to ancient times, and the Leopoldine cadaster in the early 19th century refers to the "Vigna Colombi," giving the wines Poggio Columbi and Leopoldino their names. The current proprietors have been cultivating the vineyards since 1960, and have since then constantly striven to better express this precious union between the works of man and the finest bounty of nature in our wines. Reading the reviews given over the years since they started, the quality and consistency of the wines are confirmed. In addition to the expected, one encounters here Viognier and Petit Verdot growing in the vineyards.
Rocca di Castagnoli… An entire medieval village in Gaiole in Chianti, the heart of Historic Chianti, surrounded by woods, olives and rows of cypress trees. 850 hectares of property with altitudes that range from 860 metres (hill of Mount Luco) to 380 metres. The are 100 hectares under vines, primarily Sangiovese, the great grape of Tuscany …  The variety of soils and microclimates that make the Chianti Classico so famous is rigorously documented according to parcel. Today Rocca di Castagnoli is the only estate developing new head pruned Sangiovese vineyards in the Classico region.

La Rasina… The estate was founded in the 1970s by Santi Mantengoli, but first became focused firmly upon the vine and wine production thanks to his successor Vasco in the second half of the 80s. This has been even more the case since 1988, as Montalcino evolved rapidly. Many investments in both vineyards and cellar have brought the estate to its current state of excellence. Young enologue Marco Mantengoli has had his hand on the tiller since 1997, striving to combine the latest with the most traditional. La Rasina spreads out over 45 hectares in the heart of Tuscany, of which eleven are planted to the vine, and four to olive trees. Elevation reaches 350 meters above sea level, and the vines between two and thirty years of age, planted to varying densities of 3500–5000 vines per hectare.
Parusso – an affinity for the finer things, for authentic flavors… an estate that reaches back to the beginning of the twentieth century, that twenty five years later acquired its first parcels in Bussia, where today the winery sits above the Rocche vineyard. With the fabled 1971 vintage in Barolo, Armando Parusso began to vinify a part of his harvest – which had hitherto been sold of, with only a small portion vinified for family use. Current proprietor Marco finished his enological studies at Alba in 1986, and the estate focused keenly on wine production – without ever losing site of its roots (sorry) in farming.